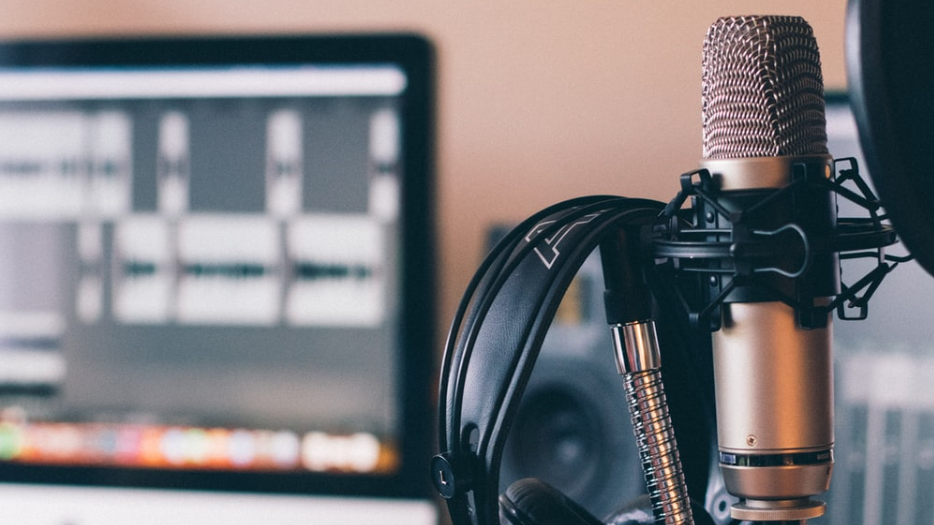 By Trevor Scott
Has anyone ever told you that you have a radio voice? Do friends ask you to read at their weddings, MC at their events or record their voice-mail greetings? Are your children in awe when you read them bedtime stories? If so, you might have a future in audiobook narration.
Thanks to an explosion in audiobook releases, the demand for voices to narrate them has never been better. According to the Audio Publishers Association, 60,303 new titles were published last year, almost 10 times the number produced a decade ago. Sales last year reached $1.2 billion and there is no end in sight especially as the pandemic continues to keep people spending more time at home. Audiobooks are the perfect companion for folks at home cooking, cleaning, gardening and exercising.
Top-tier audiobook narrators earn as much as $500 per finished hour of content. But newcomers might start out earning $100 per finished hour. Even that can add up considering the average audiobook runs between 6.5 and 10 hours!
While there is opportunity, audiobook narration isn't as easy.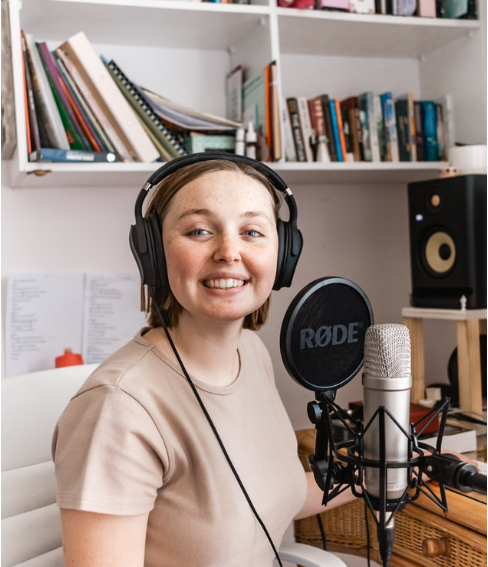 How It's Done
Recording an audiobook involves script preparation, narration, editing, proofing and mastering. According to Reedsy.com, the average length of a novel is 50,000 – 70,000 words.
Just like there are a range of musical performers and genres, there are a range of books and narration styles. What makes a good narrator depends on the audience. Some listeners may like a lot of emoting and character differentiation, while others find that grating, preferring more subtlety and finesse.
"Audiobook performing is unique in that you have the responsibility for the entirety of the story," says January LaVoy, who has narrated more than 200 audiobooks by bestselling authors such as James Patterson, John Grisham, Nora Roberts and Ken Follett. "You have to internalize the whole rhythm, all of the characters and their inner lives and inner thoughts and what they see, and translate it all for the listener."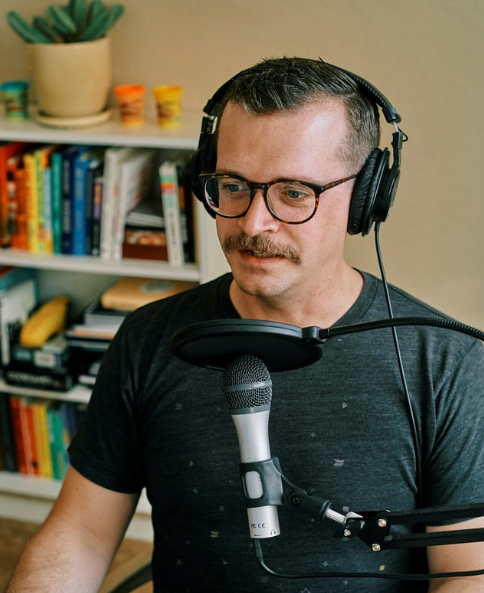 How to Get Started
LaVoy's advice to aspiring narrators is to grab their favorite book, lock themselves in a confined space like a closet or bathroom and then read that book aloud. Whenever you make a mistake, go back to the beginning of the sentence and start again. "Do that for six hours without moving and then decide at the end of the day if you still want to do this." LaVoy narrates 50 to 60 titles a year, often working seven hours a day, five days a week. "My chest and diaphragm are sore at the end of the day," she says. "Narration is shockingly athletic.
Stage Trained or Self Taught?
LaVoy's background as a classically trained actress and seasoned stage performer gave her a competitive advantage when she first started sending voice samples, or demos, to publishers.
Audiobook producers tend to prefer hiring people with acting experience, particularly when it comes to works of fiction where there are multiple characters. But people who have little or no acting experience can also be successful.
"There are plenty of exceptions, it's just theater training really helps," says Jeff Tabnick, casting director for Recorded Books, which began recording unabridged audiobooks on cassette in 1978.
Get Set Up
You might initially be able to get away with turning a closet into a sound booth by tacking up quilts and blankets for echo absorption. But eventually, you're going to need a professional-grade sound booth.
A prefab booth costs can cost upwards of $2,000—which is why many find hanging blankets on the walls to be a cost-effective solution.
Equipment costs can run as high as $1,000 for gear such as a professional microphone; headphones and recording and editing software.
Webites like Scribl can also set you up with a starter set up that uses your own computer for under $200.00.
https://scribl.com/guides/how-to-record-an-audiobook/choose-microphone-audacity-recording-tools
Speak And Listen
But the real investment is time spent perfecting your craft before you even think about recording and sending demos to audiobook publishers or uploading samples to industry databases, such as AudioFile magazine's Audiobook Talent & Industry Guide. But with a minimal investment, you could yourself narrating the next Great American Novel!