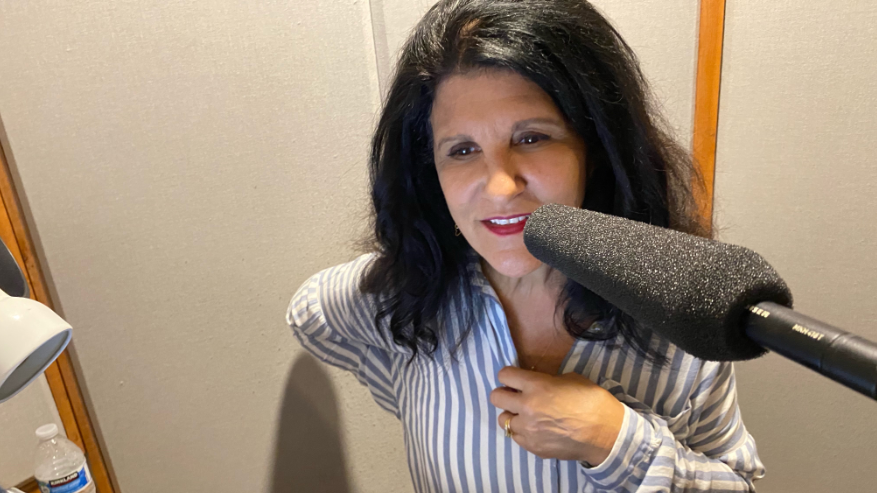 By Keri Tombazian
I am an actress whose specialty is the art of voice over. I create voices for video games like Red Dead Redemption II, Call of Duty, Adr1ft as well as television and radio commercials for CBS News. I also narrate programs like the Smithsonian Channel's Hunt for the Super Predator and Into the Wild. One of my most proud gigs, though, is being part of the REELZ Channel brand as an on-air announcer.
KERI'S INDEPENDENT OUTLOOK FOR THE FUTURE
In 2003, my husband and I converted our detached garage into a small working studio. Over the years more and more of my work was done in my home studio. By the time COVID hit, I was already doing 80 percent of my work at home. While broadcast and cable television and video game sites have all seen a huge surge in viewers and users, production screeched to a deafening halt. Broadcast and cable television stations such as REELZ employ countless hard-working men and women who keep the wheels rolling. Moving those folks to their homes with the right equipment, while being unsure if advertising revenue would simply dry up, was a huge challenge. The entertainment industry is finding its new norm, even while understanding that the new norm will continue to change, just like every other industry.
KERI'S LOCAL BUSINESS PICKS
After an injury during the quarantine, we turned from our kitchen to some of our favorite restaurants for take-out. Stand outs include Southern California icons of good food and welcoming service like Ca Del Sole.

Along with Ca Del Sole, Mistral is another stand out. Both eateries were typically special occasion restaurants, but both adapted to the need for take-out. As the Governor's heath allow it, both restaurants have opened for limited seating.

https://mistralrestaurant.com/
KERI'S FAVORITE COVID QUARANTINE RECIPE
We are back to cooking six nights but continue to treat ourselves to take out once per week. And like so many, we have discovered baking! I follow on Instagram a remarkable woman who is both a baker, a mother advocate for autism, and an advertising executive. Go find Dana Commandatore on Instagram at https://www.instagram.com/danacommandatore/ It was there that I found this recipe for the creamiest most delicious pound cake you will ever enjoy.
https://food52.com/recipes/82665-salted-egg-yolk-cake-recipe
KERI'S WORDS TO LIVE BY DURING COVID-19
These are challenging times. We cannot underestimate the magnitude of the effect on our spirits, both individual and collective. And we must strive to reach for our highest selves and be a blessing to others. If you are alone – reach out to someone! If you know someone who is alone – reach out to them. Do not wait until loneliness sneaks up and robs you of peace. We walk our neighborhood most evenings and say hello to every person we pass.

Service and gratitude are terrific medicine. May we all find ways to find such care in troubled times.