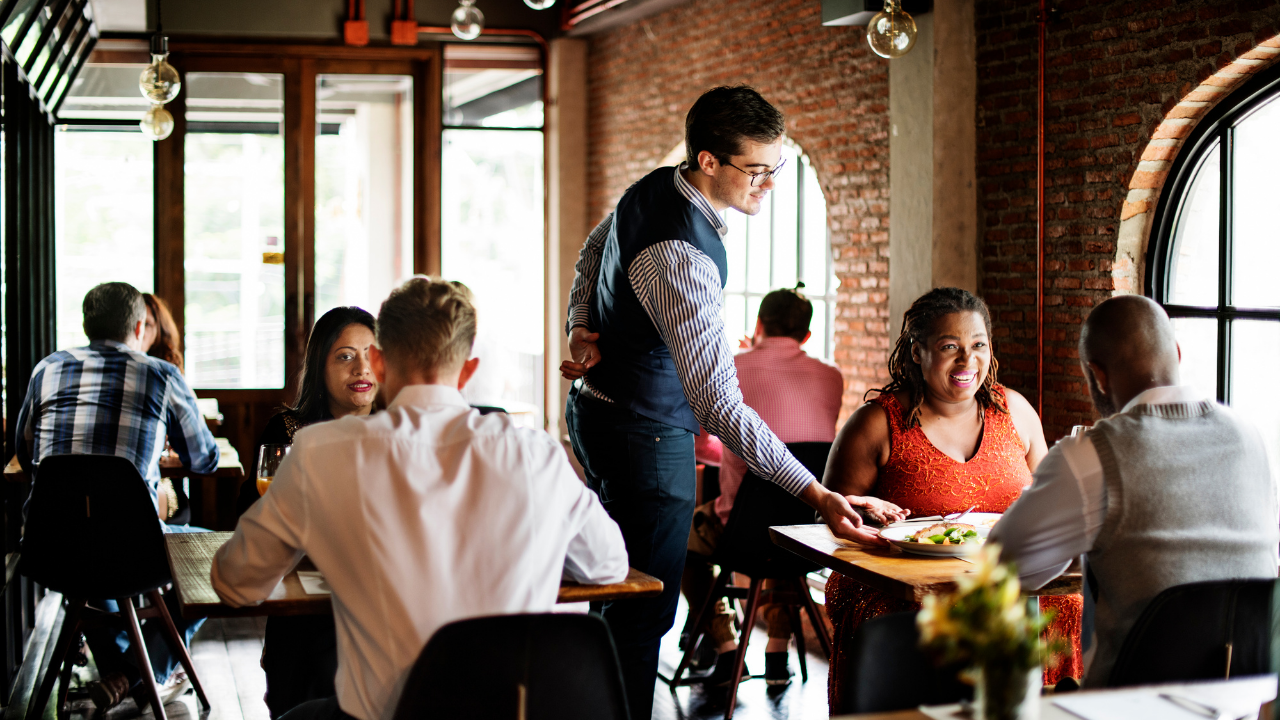 By Trevor Scott
A survey published by the National Restaurant Association's "America Works Here" Campaign reveals nearly one in three Americans got their first job in a restaurant. It's a great place to learn teamwork, customer service, job focus and hustle. In fact, restaurant experience can set you up to get hired in many different industries.
SIX ROLES YOU COULD LAND AFTER WAITING TABLES, WORKING AS A CHEF OR MANAGING A BAR
1. Sales
If you wait tables or tend bar, you're already a salesperson: you guide people toward better choices, and you've likely honed the art of the upsell, merely by suggesting drinks, sides and desserts. You can parlay that experience into a sales role by emphasizing your hustle, your conversation skills, your willingness to ask for money, and your ability to listen for cues and help a customer build an experience that fits their needs. 
While that's enough of an overlap to escape the restaurant industry entirely, if you stick around long enough, sales recruiters might even come after you: liquor distributors frequently hire friendly bartenders to peddle their wares, and kitchen outfitters like working with chefs who can talk to other chefs.
In any front-of-house position, customer service is the focus of your job. You head-off problems, interact with the kitchen and sometimes deal with angry customers, all while juggling the rhythm of a dining room. That makes you a good fit for customer service positions, which require unflappability in the face of anger, trust-building, and problem-solving.
3. Training
Have you ever showed a new server the ropes of the job? Helped them hone their menu pitch while they shadowed you? Taught them to use their knife better while assigning them to tasks? Training is all about giving a new employee the tools they need to succeed at their job — if you've been a restaurant manager, or are particularly good at teaching, you could easily apply your skills in a training department.

4. HR
In most businesses, the Human Resources department serves many different functions, but you've likely gotten experience in just about all of them if you've managed a restaurant or a kitchen. You've interviewed, hired, and fired. You've put together performance plans. You've coached, trained, and promoted. You've dealt with difficult situations between employees, or between employees and customers. You may have even administered benefits. Clearly list these skills on a resume, and you'll have a foot in the door for an HR job.

Are you a cook who's constantly Instagramming your dishes to lure people into your restaurant? A bartender who's putting your craft cocktails on Facebook? Publicizing an event at your restaurant on your Twitter feed? Then you are already serving as a social media coordinator– especially in the food and drink space. Be ready to show a collection of your posts to an interviewer so that they can see you've got what it takes to be an entry-level social media coordinator.
6. Operations
Restaurants are great at teaching systems, processes, organization, people skills, and time management, which are the skills essential to success in operations. Put your hustle, your ability to streamline every trip through the dining room, and your wizardry at soothing crisis situations to use. A great place to start is by applying for an administrative assistant job.
Learn More: https://www.americaworkshere.org/