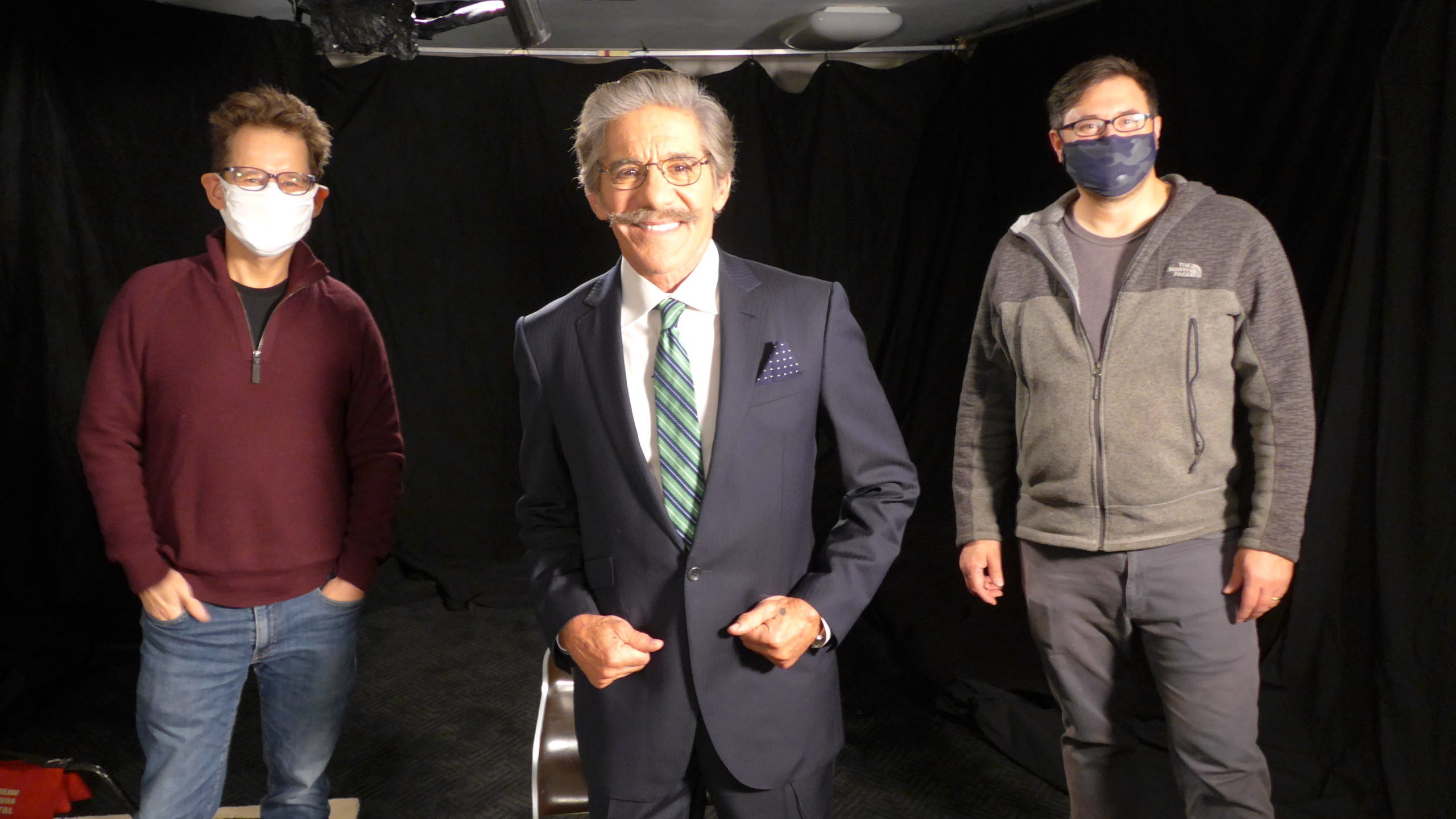 By Geraldo Rivera
I could not be more thrilled to have Murder in the Family back on REELZ for a brand new season!  Of course shooting the series during the COVID 19 pandemic has brought its own set of rules and challenges. On the set, we are following CDC guidelines for social distancing and wearing masks. My mask is only off when I am on camera and my film crew follows safe practices for sanitizing their equipment each time they set up.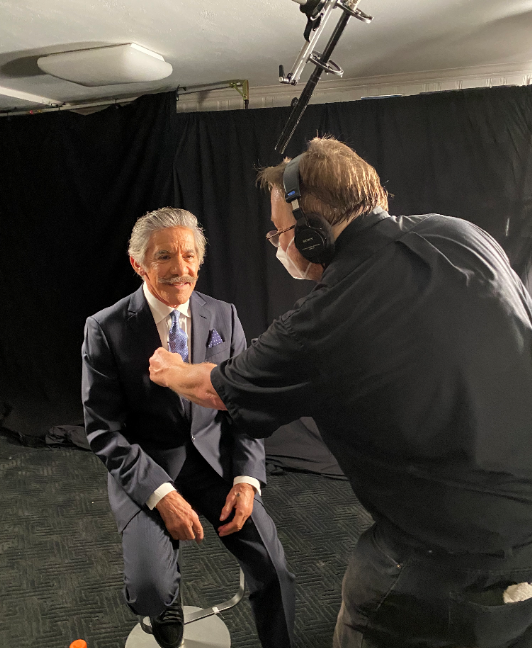 My masked Audio Technician on the Murder In The Family set
I am also sad to say that during the first week of 2021, while we were still in production, I learned of 3 COVID related deaths among my family and friends. I know it will be hard to get past these losses and my heart goes out to everyone who has lost loved-ones and persevered during these tragic times.
PUSHING ON WITH THE SERIES
Producing the program is gratifying because it allows viewers to understand the humanity of celebrities in a way that our culture usually guards against. None of us are immune to the human condition, even if you're famous, and REELZ always reminds their audience of that!  This season my producers and I are bringing a host of surprising stories and characters to the screen that will enthrall and fascinate you.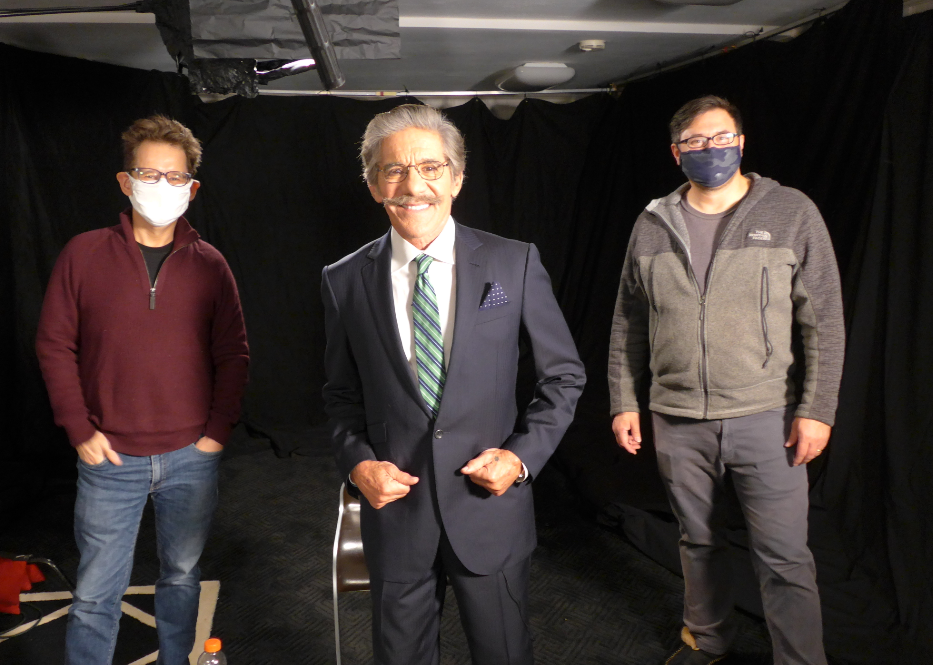 On the set with Executive Producers Mark Finkelpearl (L) and Nathaniel Starck (R)
Perhaps one of the most compelling episodes of the season is the story of famous TV actor, Robert Blake.  Closing in on twenty years ago, Blake was accused and tried in court of killing his wife, Bonnie Lee Bakley, on a dark street in the Los Angeles suburb of Studio City. 
If there ever was a story with unimaginable twists and turns and things not being what they seem to be on the surface, it's this one! I hope you'll join me for this and the entire new season of Geraldo Rivera's Murder in the Family. I promise you an entertaining journey! See you on REELZ!