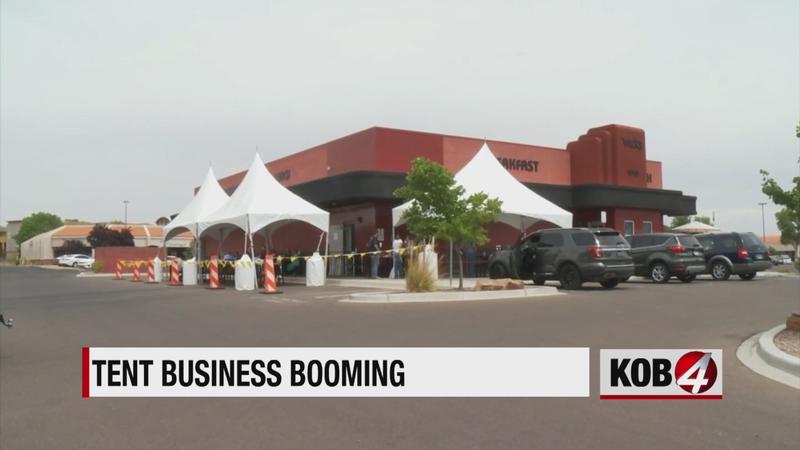 Business is booming for a company that provides temporary tents.

Bobby Aragon, general manager of Amazing Jumps, Tents & Events, said his team has been busy erecting tents at restaurants, which cannot provide indoor dining due to the public health order.

"I want all these restaurants to survive," Aragon said.