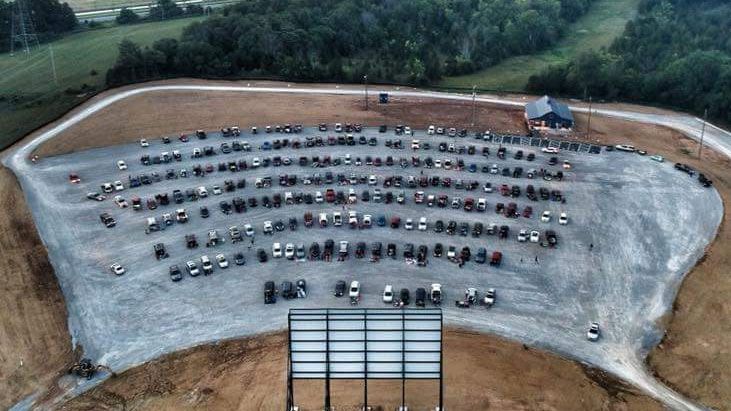 Drive-in movie theaters may seem like a blast from the past and something out of the 1950's or '60s, but with social distancing guidelines putting limits on theaters, restaurants and indoor entertainment, drive-ins are back in style as a way to keep independent businesses afloat. They also offer restless summer movie audiences the group experience they crave. Check out these four locally owned businesses with innovative plans to stay open while they bring the good times back.
BEL AIRE DINER, ASTORIA, NY

When the Bel Aire Diner in Astoria, Queens learned it could no longer serve guests inside their restaurant, the owners turned it into a to take-out business with a twist. To keep customers flocking to their Diner, the Bel Aire converted its parking lot into a makeshift drive-in movie theater and that created a reason to serve customers outside. Now, hungry New Yorkers can watch a movie and order takeout from the diner delivered to their cars by servers wearing gloves and face masks for safety.
EVO CINEMA, SCHERTZ, TX

When the EVO Cinema, in Schertz, TX was shut down due to Corona Virus, the locally owned theater turned its parking lot into a drive-in! The theater was not allowed to operate indoors after the state shut down movie theaters, so the owners painted an exterior wall of the building with a high-grain white paint and started projecting movies outside on the wall! AM/FM radios broadcast the sound to each car and classic movie snacks including wings, burgers, tacos and even fried pickles can be ordered online and delivered to your car. 
SAUERBECKFAMILY DRIVE–IN, LA GRANGE, KY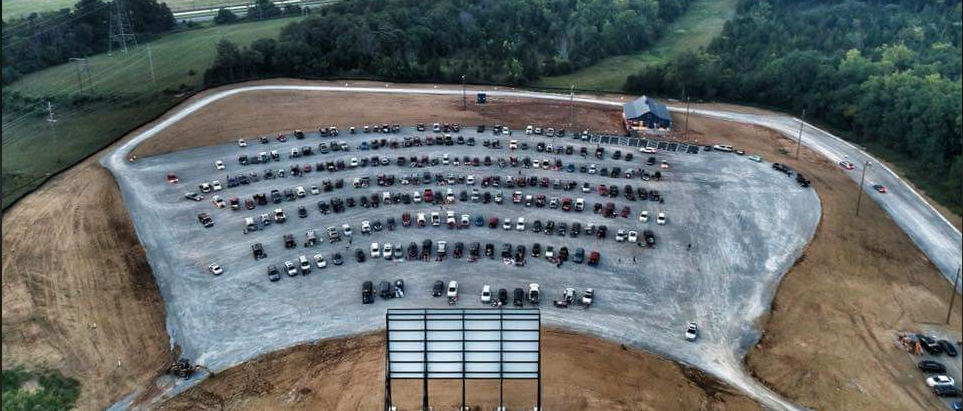 http://www.sauerbeckfamilydrivein.com/
In LaGrange, KY, The Sauerbeck Family Drive In, offers fans a first-run movie experience from the safety of their cars while they listen to the soundtrack on their FM radios. Guests and staff adhere to current CDC and state/local guidelines regarding social distancing. Vehicles are "skip-parked" at least 6 feet apart and that allows guests to enter and exit their vehicles safely. The drive-in has PPE for staff, contactless payment and ticketing systems as well as restroom management to keep patrons safe. To complete the experience, classic movie concessions can be ordered online and picked up at the drive-thru on the way in.
BLUE STARLITE MINI DRIVE-IN, AUSTIN, TX

https://www.bluestarlitedrivein.com/
The Blue Starlite, just outside Austin, bills itself as the world's one and only "mini urban boutique" drive-in movie theater! And they say they jump started the drive-in resurgence that is sweeping the nation!​ They only take 15-40 cars a night and promote social distancing by keeping the cars parked far apart. The Blue Starlite concentrates on childhood favorites, drive-in classics, indie films, art house, cult, and pop culture titles. The theater itself resembles a "cool junkyard," according the owner, who opened it a decade ago. Since the virus hit the United States and most group activities have been cancelled, the tiny drive-in business has been booming.