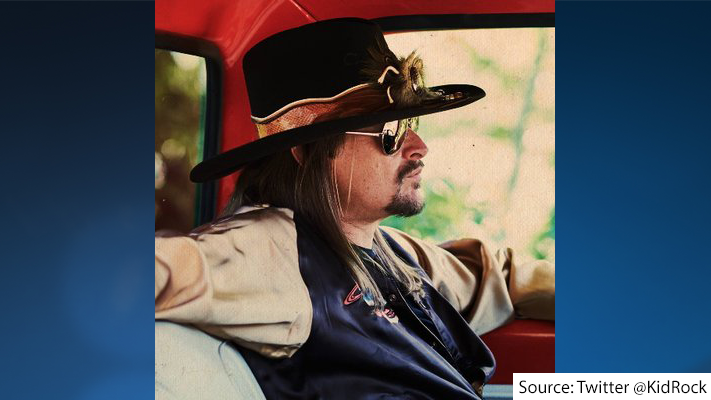 By Trevor Scott
The coronavirus pandemic has severely disrupted lives, overwhelmed healthcare systems and caused economic losses worldwide. In the United States, some regions are experiencing the effects of financial hardship even more than others. Experts report that Michigan will feel the brunt of the economic crisis longer and more acutely than many other states, as it relies heavily on auto manufacturing, which has been largely shuttered.
Musician Kid Rock, who was born and raised in the small town of Romeo, Michigan, decided to help small businesses that are struggling to survive right now. In a Jan. 4 post on Twitter, Rock offered a donation.
"THIS IS THE AMERICA I LOVE!" he tweeted. "Put me down for 100k. And I only post this in hopes others as blessed as me may be moved to help out."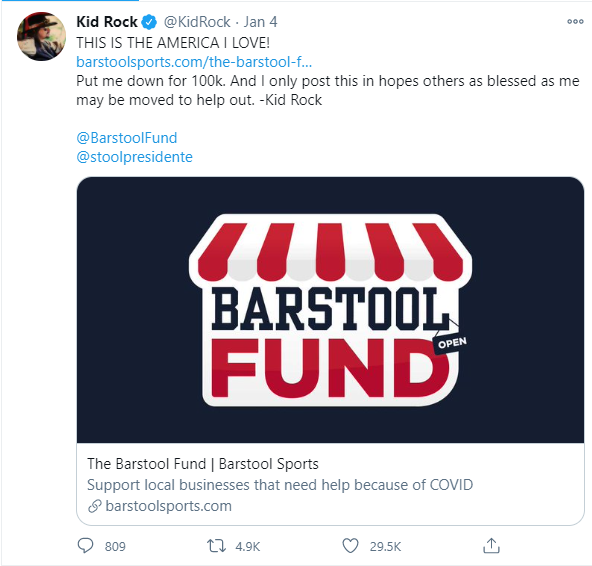 In his tweet, Rock shared a link to the Barstool Fund, a small business COVID-19 relief organization founded by Dave Portnoy, founder of the blog Barstool Sports. Portnoy introduced the fund on Twitter after entrepreneur Marcus Lemonis challenged Portnoy to do it.
https://www.barstoolsports.com/the-barstool-fund
Since then, the fund has raised enough to help 79 businesses, with more than 147,000 supporters donating well over $18 million in less than one month.
GUY FIERI & TOM BRADY JOIN THE EFFORT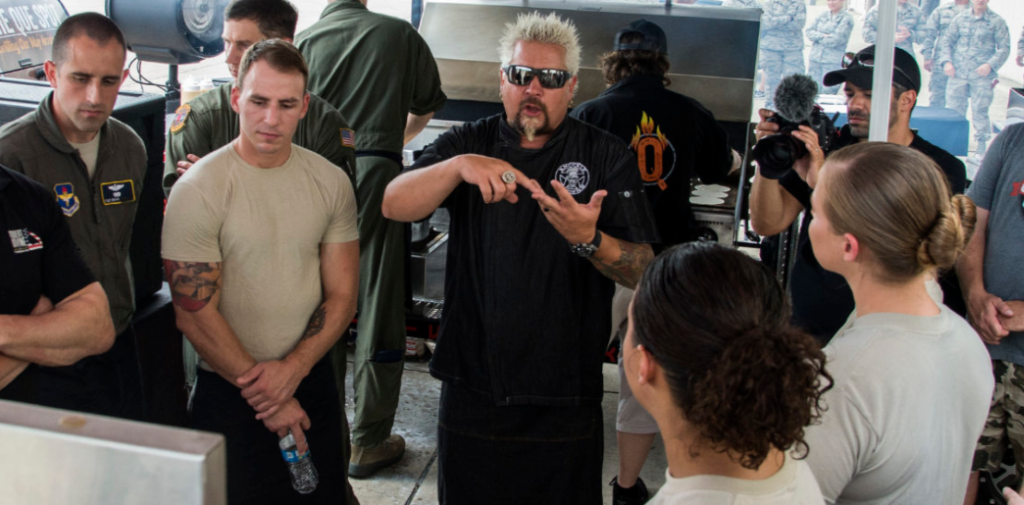 Among the celebrities partnering with the fund is Food Network star Guy Fieri. Earlier in 2020, Fieri established the Restaurant Employee Relief Fund https://rerf.us/ and raised more than $21.5 million to assist restaurant workers who have been displaced from their jobs.
Several other "big names" have helped the Barstool Fund make a big difference. In an interview, Fieri remarked that Football greats, Tom Brady and Greg Little and UFC President Dana White were also involved.