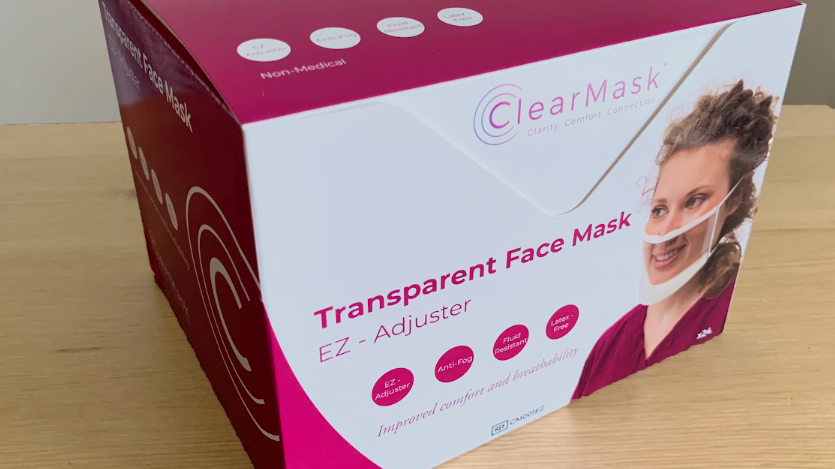 By Trevor Scott
Allysa Dittmar has built a new business to be proud of. She put her products on the market in April and within seven months sold about 12 million of them.
What does she make? Masks. What's so special about them? Read on. The answer is clear.
Allysa has relied on facial expressions, lip-reading and facial clues for communication her whole life because she was born deaf.
Five years back, she needed to have surgery but her sign-language interpreter didn't show up to the procedure due to a mix up.
She was in an operating room full of people wearing standard surgical masks with no way to see their faces. She had no idea what the surgery team was saying to her and she was understandably scared.

https://www.instagram.com/theclearmask/
A CLEAR INSPIRATION
When Ms. Dittmar got home, she and her partner, Aaron Hsu, surfed the internet for transparent masks but did not find any available.
Two years and lots of protypes later, Dittmar and Hsu founded ClearMask with two more partners—all students– to make their own transparent masks.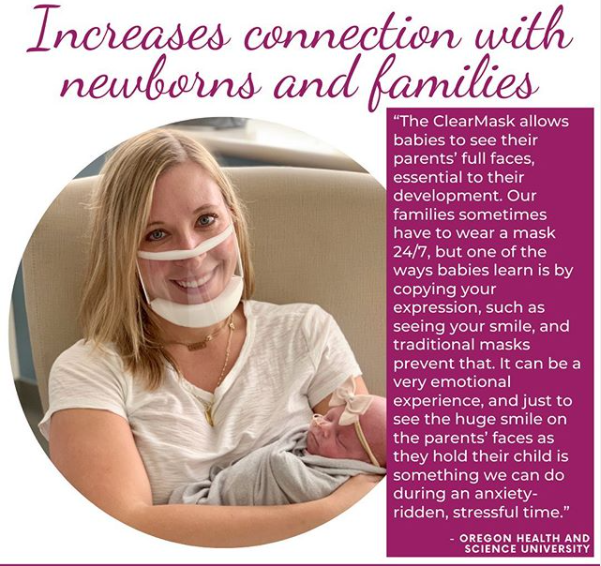 https://www.instagram.com/p/CGnEa9gso58/
As the team waited on the FDA to approve the masks for health care workers, COVID-19 became a pandemic and the team expanded their product line to include a see-through mask that didn't need clearance for regular people to wear and send their smiles and expressions out to others while still being safe.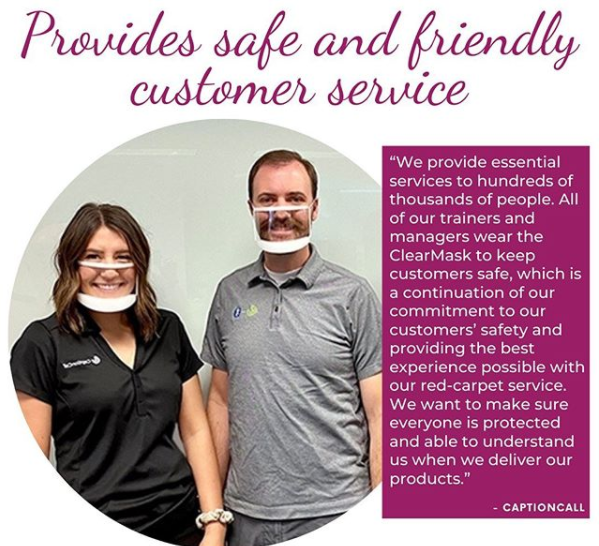 https://www.instagram.com/p/CFwyfm1Mg7s/
Besides providing protection, Allysa and Aaron were sure regular people would find the transparent masks useful during the pandemic because seeing facial expressions and smiles at work, home and at school makes communication easier.
As of this writing, the start-up that Allysa and Aaron founded has sold about 12 million Clearmasks around the world and there is no end to the potential demand for more.