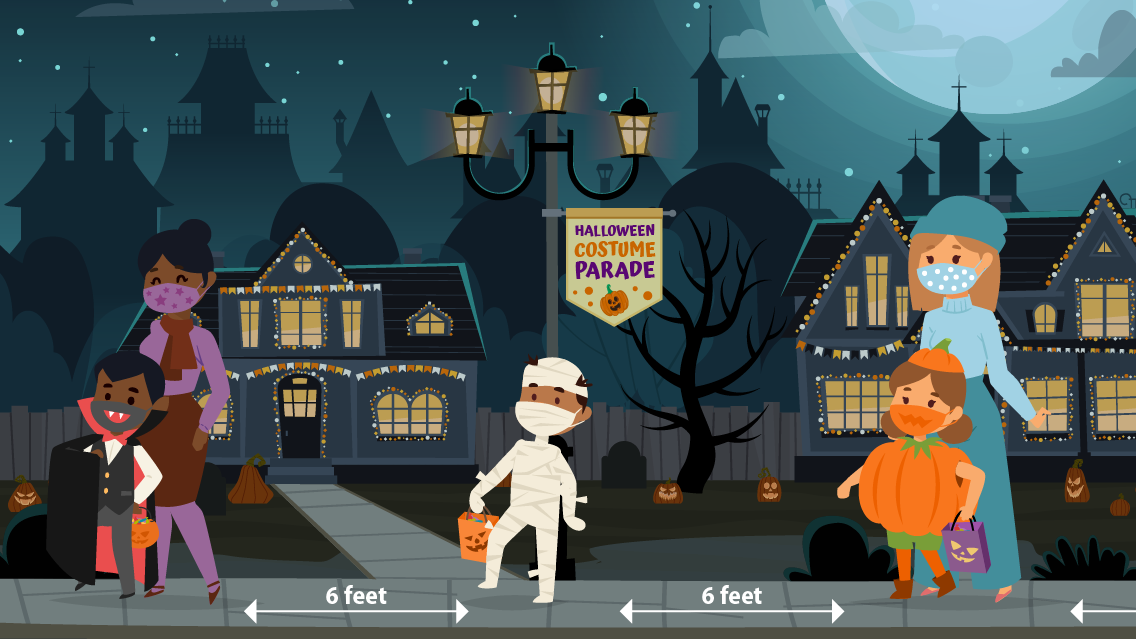 By Kip Caswell
It's Halloween, we're all feeling the quarantine fatigue, and we just want to have some fun! The good news is there are plenty of fun and spooky things you can do while still staying safe. Halloween doesn't have to be canceled! There are scary movies, trick-or-treating, pumpkin carving, virtual costume contests, and so much more!
If you're looking for something to do that gets you out of the house, the CDC recommends Halloween staples like pumpkin patches and corn mazes!
For those planning to hand out treats to trick-or-treaters, they recommend pre-packing individual bags and putting them out on a table or tray for kids to grab!
And for everybody dressing up, the CDC suggests incorporating your mask into your costume, you can live your Scorpion from Mortal Kombat dreams, or paint some scary teeth on your mask!
For more tips from the CDC click here!