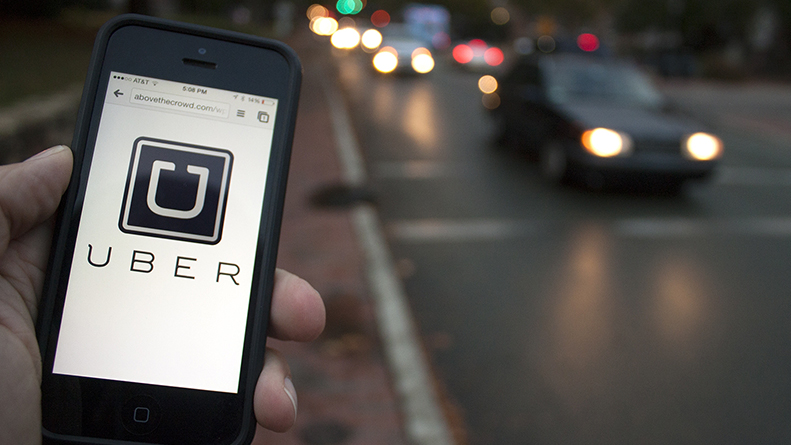 Looking to hitch a ride to success for your independent business? Jennifer Gluckow from the Sales In A New York Minute Blog suggests you look no further than your smartphone – and your nearest intersection. Uber is doing to taxi companies what Google did to the Yellow Pages, and you can learn from the transportation company's success. Forward-thinking customer care, surge pricing and real-time updates are just the beginning!
REALITY: Uber is dominating their marketplace. Any questions?
Seven years ago Uber revolutionized the public transportation industry, and forever transformed the way it does business. They kicked taxi and limousine companies to the curb, and while there are many other copy-cat companies who have entered the marketplace, Uber is still the gold standard.
Uber, like Kleenex and Jell-O, is now the noun and verb of their category.
Uber grew from nothing to a 62 billion dollar company in just 7 years. Their 75-year old competitors fell asleep at the wheel, and are just now trying to catch up both on a technological and service level.
For many, most, perhaps all, of their competition, it's too late. The public transportation industry has changed forever. In fact, their competition hates them so much that many are trying to win by suing Uber, trying to get back to the "pre-Uber" days.
Hello! Wake up and smell the coffee. The taxi/limousine/car rental transportation industry is changed forever.
Uber has redefined the public transportation category and they've made it about what customers care about – getting there safe, a clean car, a courteous driver, someone who speaks your language, and the ease of doing business right at the tip of your hands, errr smartphone.
Sounds pretty simple, right?
If it's so simple, why did the taxi and limousine industry not think of it?
YOU'RE NEXT: Is your industry behind the times? Don't get caught off-guard by the next Uber in your industry. They're probably already getting ready.
By looking at how Uber transformed the old way of doing business, from hailing a taxi to a newer, easier, better way that is not even considered the new way, but rather, the norm and expectation, you can learn how to transform your business, and capture your elusive leadership position.
12 lessons you can learn from Uber that will help you dominate your marketplace:
1. Reliable. They arrive when they say they will. They're available in the cities they are available in. How reliable are you?
2. Real-time updates. The ability to see where your car is prior to it arriving is like being able to track your amazon box when it hasn't arrived. That ability is now an expectation. There's no guessing (or lying) by the dispatcher, and you can pull the information during the trip as well to make sure the driver is on the best path to get you to your destination. How good is your two-way customer communication?
3. Total communication with driver – text or phone.  If you can't find them or want to give them specific instructions, all you need to do is call or text. Being able to reach them on their mobile phone gives extra peace of mind. How easy is it for your customer to reach you?