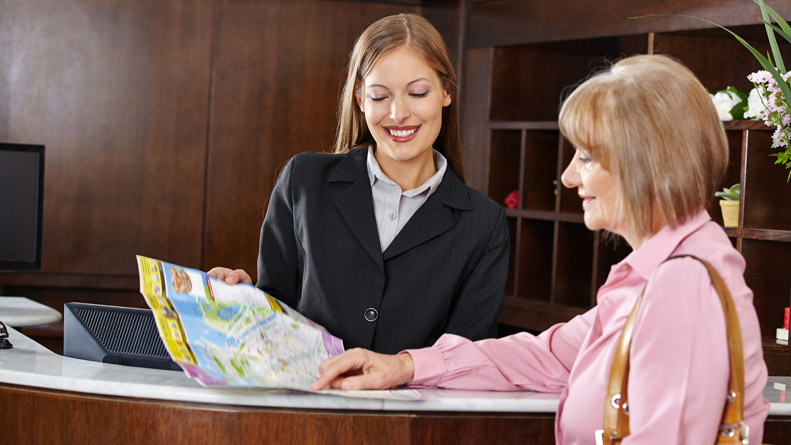 Service with a smile is an age-old philosophy followed by most independent businesses…but when it comes right down to it, do you and your co-workers truly provide authentic customer service? That's the question raised by John F. Dini on his popular small business blog, Awake at 2 O'Clock?, in which he explains that saying you offer great service, doesn't make it so.
As an evangelist for small business, I am the consumer equivalent of the locally-grown food movement. I spend as much of my discretionary income as possible with the owned-and-operated businesses in my area.
As a consultant and coach to owners, I also admittedly observe these businesses with a gimlet eye. I know how difficult it is to run a good business; but I also know how easy it is to miss the things that really make your company shine above its competitors.
The most impactful of these is usually service. When I ask owners what makes their company different, most of the time the answer is "Our service!"
"We really take care of our customers. They know that we are there for them. Every person is greeted personally. I walk around telling our customers how important they are to us. All complaints come directly to me."
I'm sorry, but those things are really just the opening salvo in the service wars. I'm greeted at Walmart, but it never makes me think "Boy, what terrific service! I was wondering how I'd get that shopping cart!" Managers in restaurants come over to ask "So, was everything you had absolutely wonderful today?" Geez, I'm eating in a chain restaurant. Lunch was fast, reasonably priced and relatively tasty. Is that supposed to be my definition of "absolutely wonderful?"
I could say no, but why bother? All they can do is offer me a second lunch. Too late (I've already eaten) and it's only going to be more of the same. It wasn't bad, but it is what it is. Which is a long way from absolutely wonderful.
Notice, however, that the chain restaurant is training the manager to check with the customers. Walmart is greeting you at the door. If all your small business does is duplicate the standards of corporate giants, please don't pretend that it is special.
We have a local residential service company whose owner buys substantial TV ad time. He promotes that his company is different because they will make an appointment for a service call, and phone ahead to tell you that they are keeping it. His ad is often followed during the same commercial break by Time Warner Cable's, showing a giant phone bank with employees making appointments and phoning ahead to tell you that they are on time.
Just because a local owner says his service is different doesn't make it so.