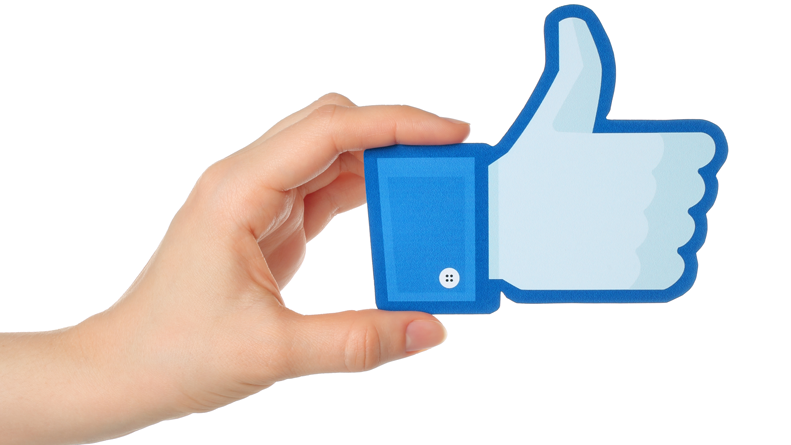 So, your small business has collected quite an impressive amount of "Likes" on its Facebook page. Good for you! Yet recent changes in the magic formula that allows your followers to see your posts means those fans may no longer be seeing what you publish, regardless of how great it is.
When  you click "publish" on a post — be it a photo, a video, or just a witty comment about how great your lunch special is today —  Facebook's mighty and mysterious algorithm gets busy deciding who will see it. In the past, the algorithm would quickly send your post into the newsfeeds of many of the people who had told Facebook they wanted to see your stuff…people who had clicked "Like" on your page. This is called organic reach, and that's changed quite a bit.
"Organic posts are only shown to a fraction of those who like your page, and that fraction is getting smaller with recent changes in Facebook's algorithm," says Rima Runtzel, CEO of SierraLocalSocial.com, which specializes in social media for independent businesses.
Facebook has decided your legacy likes, known as followers, have so many businesses like yours wanting to get into their news feeds, that the social platform has taken steps to throttle the number of posts all of us receive. Facebook knows people don't want to miss their niece's baby pictures or their sister's cat videos, so your pretty picture of your lunch special gets distributed to fewer and fewer folk.
What to do?
"There are basically three things you can do, and all of them should be a change of your current tactics (if you want to change the results you get, you have to change your tactics)," says small business social media specialist Juan Felix, CEO of FelixRelationshipMarketing.com. "One of them could be putting out more content."
Tracy David, CMO of social data firm Shareablee, calls this the "always on" social media school of thought, and she agrees it's an effective way to combat the decrease in organic reach. She explains some companies choose the opposite approach, deciding instead to attempt to publish only "amazing pieces purpose built for viral greatness. The trade off here is usually far less content."
And far less effectiveness.
"Posting less frequently – as some suggest – does not result in those fewer posts reaching more people, even if those fewer posts are higher performing," Tracy says. "It is just too difficult to achieve momentum."
The second way to continue social media momentum now more often than not comes quite literally with a price.
"It's really that simple," explains Rima. "We can't control what Facebook does with their algorithms, but we can change how we use Facebook. When done strategically, Facebook's paid ads can offer a much higher ROI than traditional forms of advertising. Facebook is a business, so stop complaining and use its massive potential to grow your own business."
Juan agrees: "Pay Facebook to increase your reach by using promoted posts and target a specific niche. The great thing about these promoted posts is that they allow you to target people who have not liked your page, but you can still reach them in their newsfeed."
Outside of reaching for their credit cards, small business owners have a third option to get their posts exposed to their fans and new customers alike: publish content that's so fun, engaging or insightful, it gets shared by people who see it.
"Creativity is certainly essential here," says Juan. "When you think about engagement, what you mainly should be publishing is content that generates shares! A share is the highest engagement currency on Facebook, and it will increase your reach more significantly than any other type of engagement. And shares are also a great indicator that you are putting out really valuable content. If people are willing to share your content with their Facebook network, it works like an explicit recommendation for others, where they basically are telling their friends, 'check this out'!"
"Small businesses should think about posting relevant content if they want to maintain the audiences they have built up on Facebook over time," Shareablee's Tracy David says. "In many ways it's good news that Facebook is being ever more selective of which pieces of content to show which fans. Consistency, rather than an 'all or nothing' approach to a few pieces of content, is critical."
The bottom line is Facebook remains a highly effective way to connect with your customers. You just need to apply the same creativity to your social media activities as you do to your business product. A great place to learn more is at http://www.socialmediaexaminer.com/, which is full of marketing advice for businesses big and small. Check it out — you can even read it while you eat that great lunch special of yours.
-By Clif H. Dunn