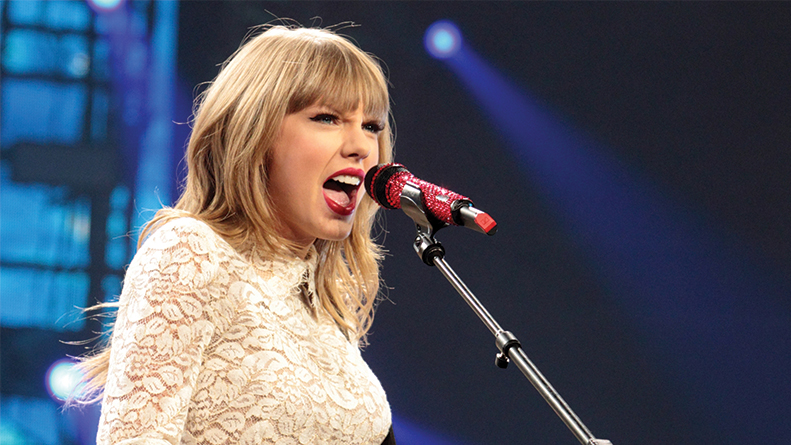 Apple is, as you know, one of the world's largest companies. But you might not think of Taylor Swift as one of the world's most successful independent businesswomen. So what happens when the entertainer takes on the computer Goliath? A victory for the independents, that's what — as Jonathon M. Trugman of the New York Post explains.
What does it say about Apple and its executives that Taylor Swift, in a social media post, was able to make it reverse its decision not to pay artists for the first three months on its newest venture, Apple Music?
Imagine being the top pop star on the planet, worth more than $200 million and just 25 years old, and having more business acumen than the world's largest company by market cap.
With a few keystrokes on Tumblr — probably written on an Apple device — Swift told the world that her newest album, "1989," would not be appearing on Apple Music, which sent Apple exec Eddy Cue backpedaling quicker than any politician.
A day later, Cue said Apple would pay royalties during the free trial period. "We hear you @taylorswift13 and indie artists. Love, Apple," he tweeted.
With the June 30 launch date for Apple's new paid streaming music service so close at hand, Cue almost slipped on a banana peel. Apple is now better situated to compete with Spotify and Pandora, which don't have "1989."
Our fair-haired capitalist Swift is keeping her latest album off Spotify and Pandora because they offer a free tier service, which, she said, cheapens her product. Swift's music is on Rdio because it only has a paid streaming service.