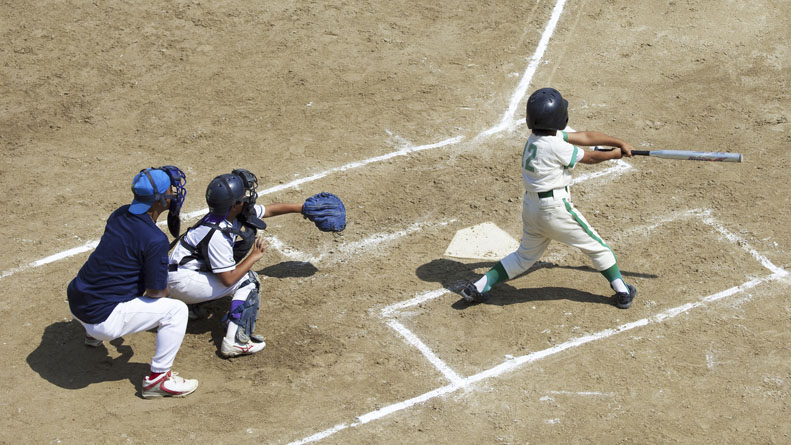 If your boss praises your colleagues, regardless of how poorly they perform, then R.J. Morris' blog post from Fistfuloftalent.com will hit close to home. In fact, you might say he hits it "out of the park," as he makes the point that Little League Baseball parents' constant praising of their foul-ball hitting youngsters has crept its way into America's workplaces…and that's not a good thing.
I spend a lot of time at youth baseball and softball games these days. I have dust in my hair and dirt in my shoes from mid-March to late July. Want to see the dark side of suburbia? Jam into a community ballpark with parents who have sat on hot aluminum bleachers all day, trying to define their own self-worth with the ups and downs of Junior's on-base percentage. It's incredibly compelling, sad and hilarious all at the same time.
One trend I have noticed lately? Johnny watches the first pitch go by for a strike. Then the second. On the third pitch, he makes a bit of contact and knocks the ball foul.
And the parents lose their minds. Cheering, happy, encouraging little Jimmy. Jimmy's been in a slump, you see, so it's time to cheer him on.
Um, why, may I ask?
Being the obnoxious talent pro who can't even enjoy a 13-year-old's baseball game without turning it into a lesson, that's where I jump in. Why are we cheering on Johnny? He hit a foul ball. He didn't "do" anything. He actually cost himself a strike.
The fans are excited because he showed some effort, it appears. For some people, that's apparently a success, especially when someone has been struggling to produce.
Here's the lesson, folks. If you get to the point in your management career where you are applauding mere effort for marginal performers, you are in a bad place.