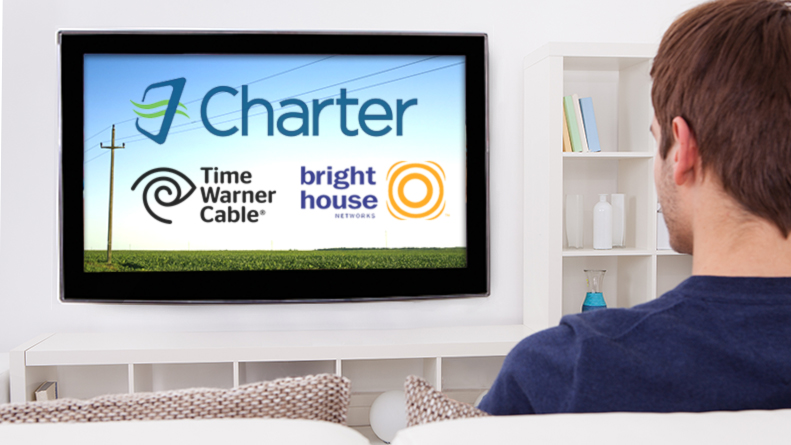 As an independent, family-owned and-operated national TV network, REELZ is dedicated to providing its viewers with a wide range of diverse voices within its innovative and entertaining programming. From the Emmy-winning miniseries, "The Kennedys," to "JFK: The Smoking Gun" and the upcoming "Master P's Family Empire," we do not shy away from controversial or politically incorrect subject matter. 
And we couldn't do that without the support of our cable and satellite providers. Recently, REELZ CEO Stan E. Hubbard was asked for his thoughts about the pending acquisition of Time Warner Cable and Bright House Networks by Charter Communications. Here is his response:
"My family has had a long and rich history as an independent pioneer in television, radio, DBS, and cable/satellite network programming. Over the years, we have worked closely with many of the great media companies and have developed exceptional long term relationships. When the announcement was made about Charter Communications' proposed acquisitions of Time Warner Cable and Bright House Networks, we were excited because of the supportive role these companies have played while we have been developing our independent cable network, REELZ. Both Charter and Time Warner Cable have a proven appreciation for the importance and value of the independent network and voice, which REELZ perfectly represents, in today's increasingly consolidated television industry.
Charter and Time Warner Cable were each early distributors of independent REELZ and continue to be extremely important and reliable MVPD supporters. With both organizations, that support has grown stronger over the years as REELZ has continued to reach its promised milestones and was, in turn, and as promised, delivered to more subs, upgraded to high definition and rewarded with better channel position and full distribution with improved packaging. All this is happening when some other distributors are placing such increased pressure on independents that it threatens their very survival. We believe our recent renewal process with Charter was mutually respectful and an example of the positive approach that Charter has with a committed independent network like ours. We look forward to continued growth of this relationship in the future with the new combined company.
We encourage the FCC to embrace this merger and grant its approval because we believe the public will be the beneficiaries of what these forward-thinking companies have to offer."