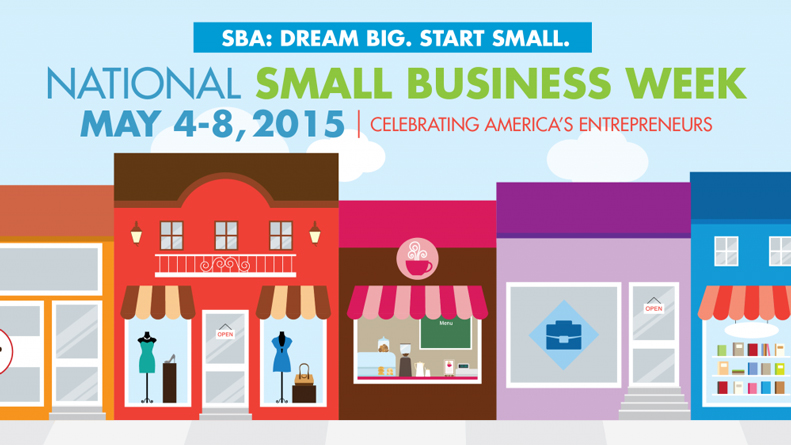 As #SmallBusinessWeek2015 kicks off, it's worth noting some amazing statistics: More than 98 percent of all retail companies employ less than 50 people, and 95 percent of businesses operate in a single location. But those businesses face some tough challenges, as Mathew Shay from the Washington, DC, based-blog TheHill.com recaps.
Say "retail" and most people think of Walmart, JCPenney, Macy's or maybe one of the specialty chain stores that fill up shopping malls from coast to coast. And it's true that those giants account for the majority of the 42 million jobs supported by retail and the bulk of retail sales.
But it's also true that the majority of retailers are small businesses. According to the U.S. Census Bureau, 98.6 percent of all retail companies employ fewer than 50 people, and 95 percent operate a single location. No other industry has more companies with fewer than 100 employees than retail.
Small retailers are often family-owned and -operated – some through multiple generations. They are passionate about their products, leaders in their communities and know their employees as individuals, as neighbors and as friends. It's not easy being a small business. Retailers of all sizes face many of the same issues, but small ones have fewer resources to deal with them, whether it's government mandates or unfair competition.
And some issues hit small retailers particularly hard. Take sales tax, for example. Small stores are already struggling to compete against big-box stores and national chains that can buy merchandise in higher volume and therefore get lower wholesale prices. Competition from online sellers who have lower overhead makes it even harder. But the fact that most online purchases are free of sales tax is the final blow that has actually put some Main Street retailers out of business.